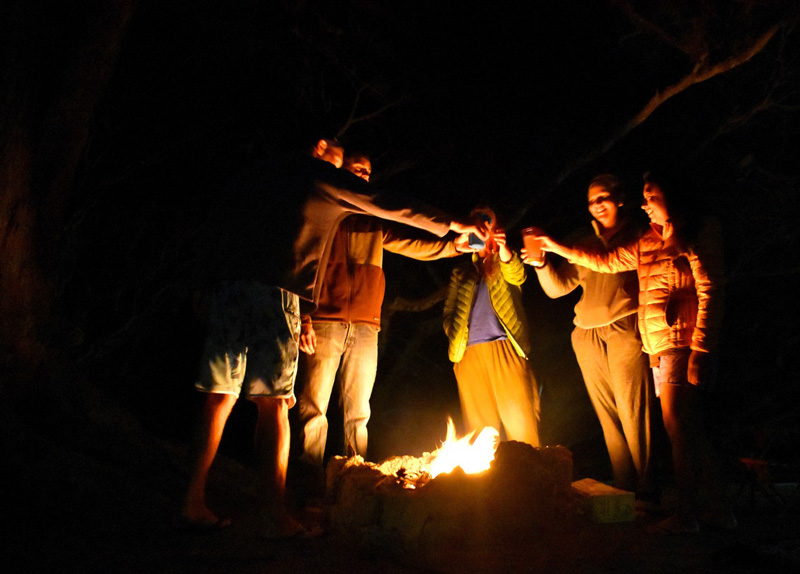 We like Bonfires, but we LOVE BOND-FIRES!
No, not James Bond, but bonding and connecting with community and nature!
Websters Defines fire as: "The phenomenon of combustion manifested in light, flame, and heat." We love the idea that bonfires are way more that just "combustion"……….they are "connection" to people, the outdoors, and to our own peace of mind!
Bond fires: Where stories are told, and lives are shared.
Bond fires: Where beauty is seen, and grace experienced.
Bond fires: Where people unplug and escape, and memories are made.
Bond fires: Where others are valued more than self. Where you look into the flames and see beyond yourself.
Simple ingredients to a great BOND-fire:
Great People.
Be outside.
Some good stories, or maybe some bad jokes.
No phones.
Good beverage(s).
We recommend some actual fire.
Optional: beautiful stars, crickets chirping, running water, fire flies, s'mores, dog sitting on your feet to keep feet warm, or blanket
If you need additional instructions or suggestions, come see us at Piney River Resort!