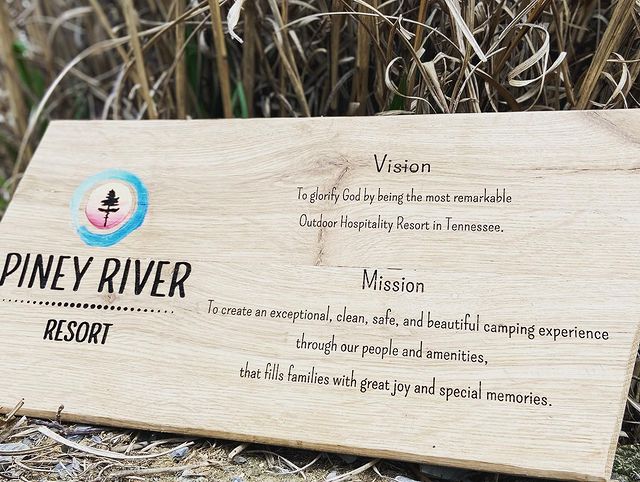 VISION
To glorify GOD by being the most remarkable outdoor hospitality resort in Tennessee.
(Our Vision Statement is aspirational and one we try to become closer to each day)
MISSION
To create an exceptional, clean, safe, and beautiful camping experience through our people and amenities, that fills families with great joy and special memories.
We believe in people, strong family values, and warm community. We are passionate about helping Mom, Dad, and Kids focus on creating special memories and experiences. Enjoy the remarkable charm that has attracted many to call Piney River Resort their "special place". Come Unplug, Escape, and Make Memories with us along the Piney River!
Thank you @shirelmeyerdesigns for making this beautiful Mission and Vision board for our offices!
#rvpark #rvresort #nashville #hickmancountytn #arbnb #family #familyvalues #tourist #middletennessee #river #camping #tinyliving #tinyhomes