It's fun to boondock in the wilds (or a Walmart parking lot, where allowed), and maybe sometimes partial hookups are enough, but when you're looking for the comforts and conveniences of home, go for full hookups—as we have here at Piney River RV Resort—and here's what you'll find:
RV Water Hookups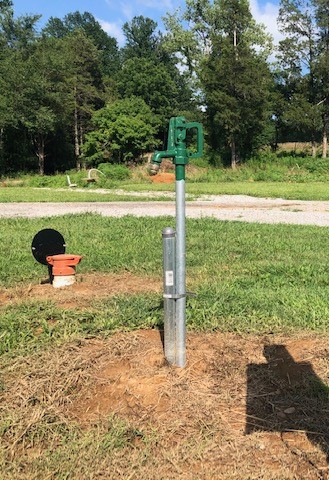 Stop worrying about conserving water or that it will run out before you rinse the shampoo out of your hair. Instead, get water hookups and take as long of a shower as you want, run your dishwasher, and flush the toilet; it's all good!
Of course, if you plan to drink the water, make sure:
It's from a potable source, and
You're using a certified potable water hose.
There is no need for a clothespin over your nose and no "fun" flavors when brushing your teeth.
RV Electric Hookups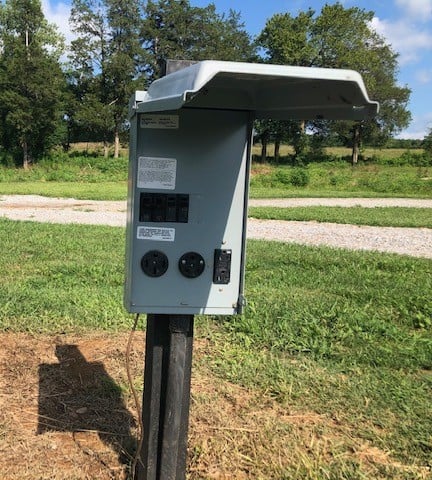 Are you looking for a good night's sleep? Electric hookups come in multiple amperages (30, 50, and even 15) and let you say goodbye to being kept awake by a loud and smelly generator. Be sure to know what you need (the 30-amp plug has three prongs, the 50-amp plug has four, while the 15-amp looks like a standard residential two-prong plug with the ground) and have converters if you need them.
Most RV parks with electrical hookups have 30-amp hookups, so if you have something different, make sure you have a converter that lets you plug in. For example, Piney River Resort offers 30-, 50-, and 15-amp hookups at every standard site.
RV Sewer Hookups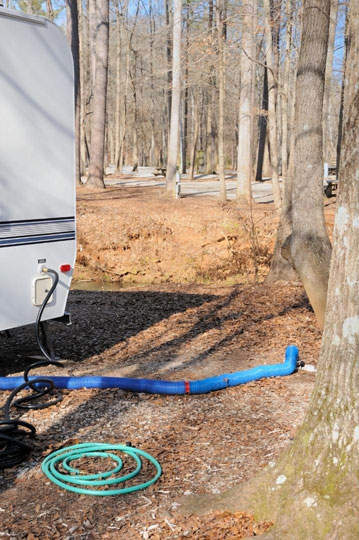 True, you'll likely only be dumping your tank once a week or so anyway (because you never leave your holding tank valves open), but if you want to empty more often or you're going to be staying in one place for a while, it's nice only to have to hook up to the sewer once.
If you're camping somewhere with "partial" hookups, this is the one that's probably not included. But when that's the case, most RV parks have a central dumping station. So it certainly doesn't hurt to call and ask, to make sure.
Other "Hookups"
While not included in "full hookups," look for campgrounds with these amenities to turn your home away from home into an authentic vacation experience.
WiFi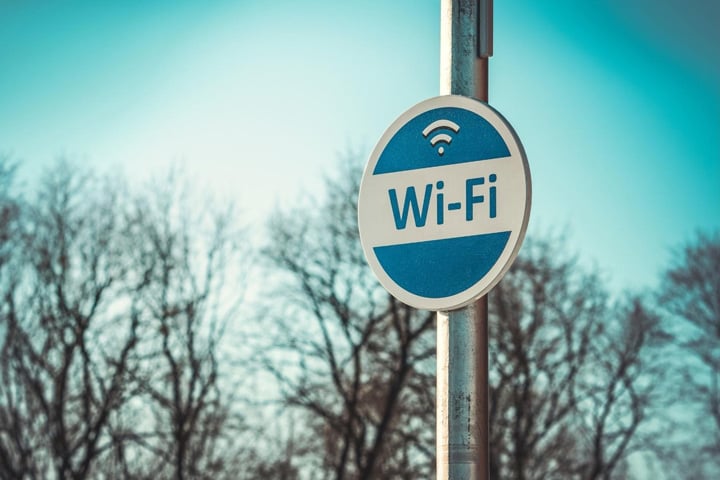 Connecting to local WiFi is another way to make your camp feel at home, much better than relying on a satellite connection if you want to be under trees or there's lots of cloud cover. In addition, a camp-wide WiFi connection makes online shopping, local restaurant and attraction searches, and streaming videos a little slice of home when you're "roughing it" at a campground.
Suppose you're performing financial transactions. In that case, you should do those using cellular data from your mobile device. Unfortunately, connecting to a shared WiFi exposes your device to being discovered.
Cable TV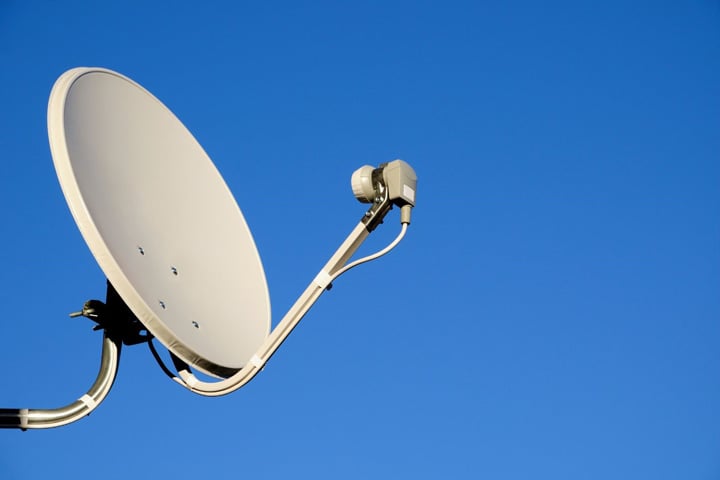 Another way to connect to news, weather, and entertainment is a cable connection to your TV. Check with your campground to see if that's an option for you.
Showers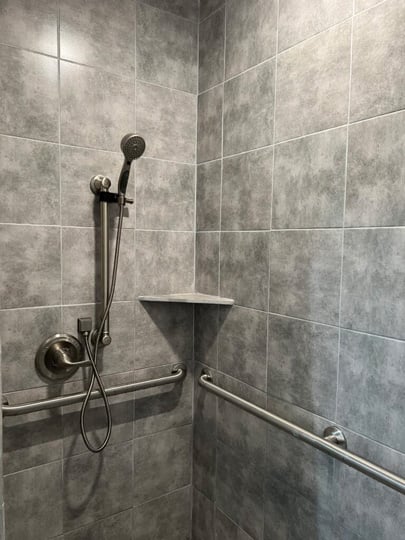 Depending on how many are traveling with you, even if you opt for water hookups at your RV park, having extra shower facilities can make getting ready for an outing or cleaning up after a day of hiking that much easier. Remember that morning and evening are often busy at the camp shower.
Cabin Rentals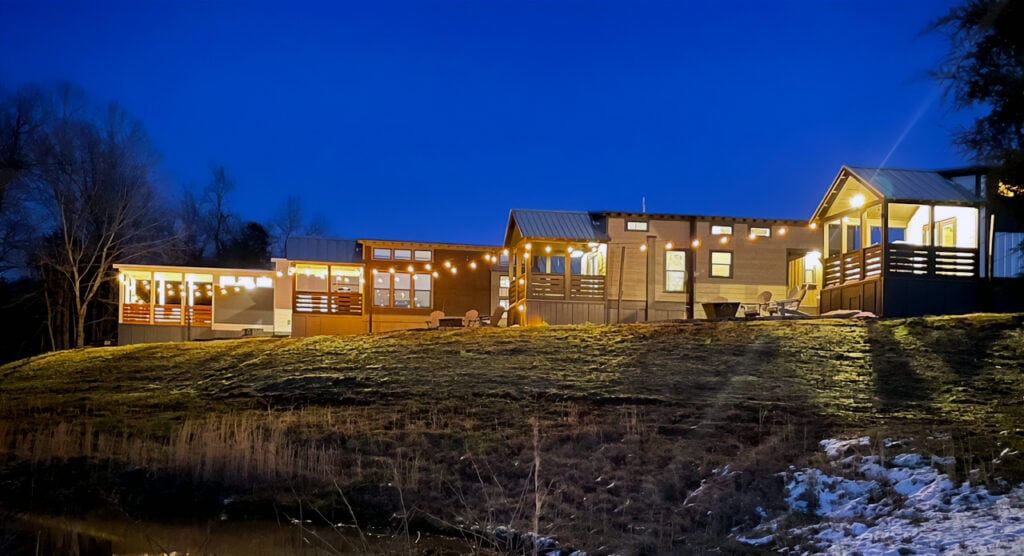 Want to host some guests, but your RV is too tight (or you don't like to share such close sleeping quarters), and your friends need their own? Have a large group traveling together, with just too many knees and elbows for comfort in your modest RV? Staying at a campground that offers cabin rentals can extend your fun (and preserve your relationships) by letting friends or family stay nearby while you enjoy your home on wheels.
Piney River RV Resort rents out park model RVs (sometimes referred to as tiny houses) that are stationary at the resort. But, of course, they are on "full hookups" 24/7 for our guests to enjoy.
Fire Rings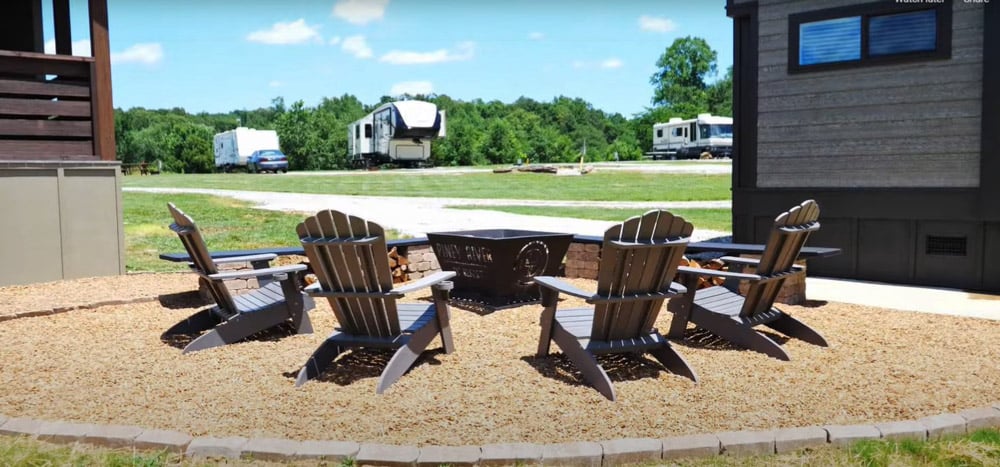 Each of our sites comes with its own individual fire ring in case you need an extra place to cook, want to spend an evening by the fire, or roast hot dogs and build s'mores.
Rivers, Lakes, and Ponds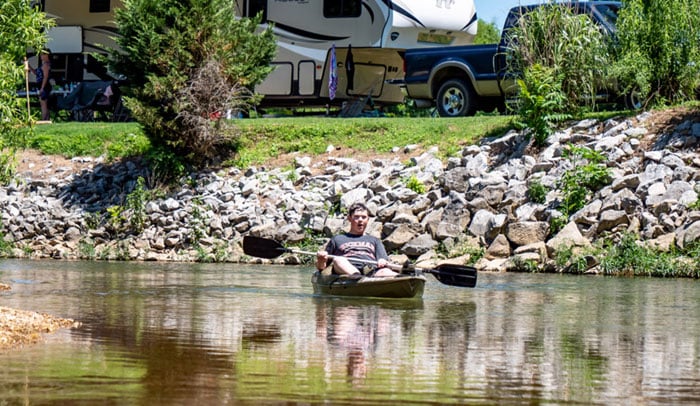 A water feature is always pleasant to have nearby. In Spring, Summer, and Autumn, you can fish, float, and swim; in the Winter, you can enjoy the sounds of the water to relax.
And some waterways provide ample opportunities for fun, like kayaking, canoeing, stand-up paddle surfing (SUP), and even motorized water toys.
The beautiful clear Piney River runs through the Piney River RV Resort, and our easy river access lets you enjoy fishing, kayaking, and other fun in the sun.
So visit us at Piney River Resort, and we'll hook you up!