Have you binged watched Tiny House TV or created more than one Pinterest board related to tiny house ideas? If so, chances are you are like the millions of people who are absolutely fascinated with the freedom that comes with living in a tiny house.
The McMansions have lost their appeal to many looking to prioritize experience over the trappings of a conventional home. But have you ever wished you could delete all the clutter, stress, and expense associated with maintaining a larger home?
If so, perhaps exploring a Tiny House could be the right answer for you.
But before you jump into a radical lifestyle shift, it's important to consider these tiny house ideas so that you can evaluate if tiny house living is the best choice for you.
Five Ideas For Tiny House Living
Multi-Functional Design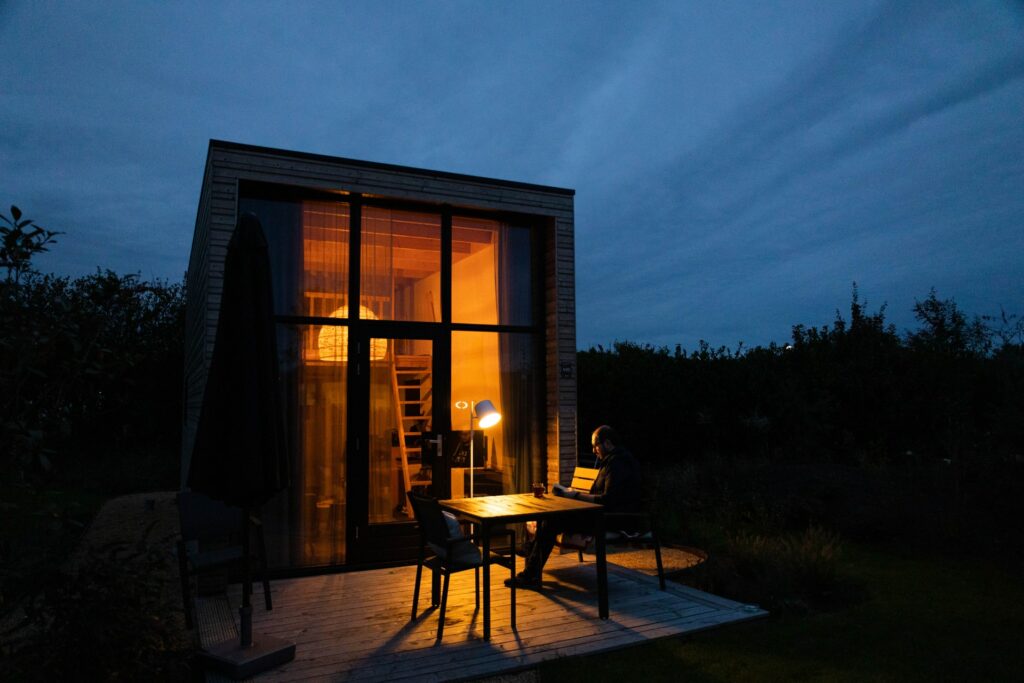 The most important thing in a Tiny House design is choosing a mindful layout to maximize your living space. This means that each square foot should have a multi-functional purpose to the Tiny House.
The goal is to aim for comfort and functionality with the ability to move about freely. One Tiny House Hack includes the outdoor space in your design, which will capture additional usable space and optimize the entire footprint of the land on which your Tiny House sits.
A multi-functional Tiny House design will use the same footprint for different purposes. For example, a common feature is to transform the dining area into a sleeping space at night. This means you will get "double duty" from the same space for different purposes depending on the need.
Composting Toilet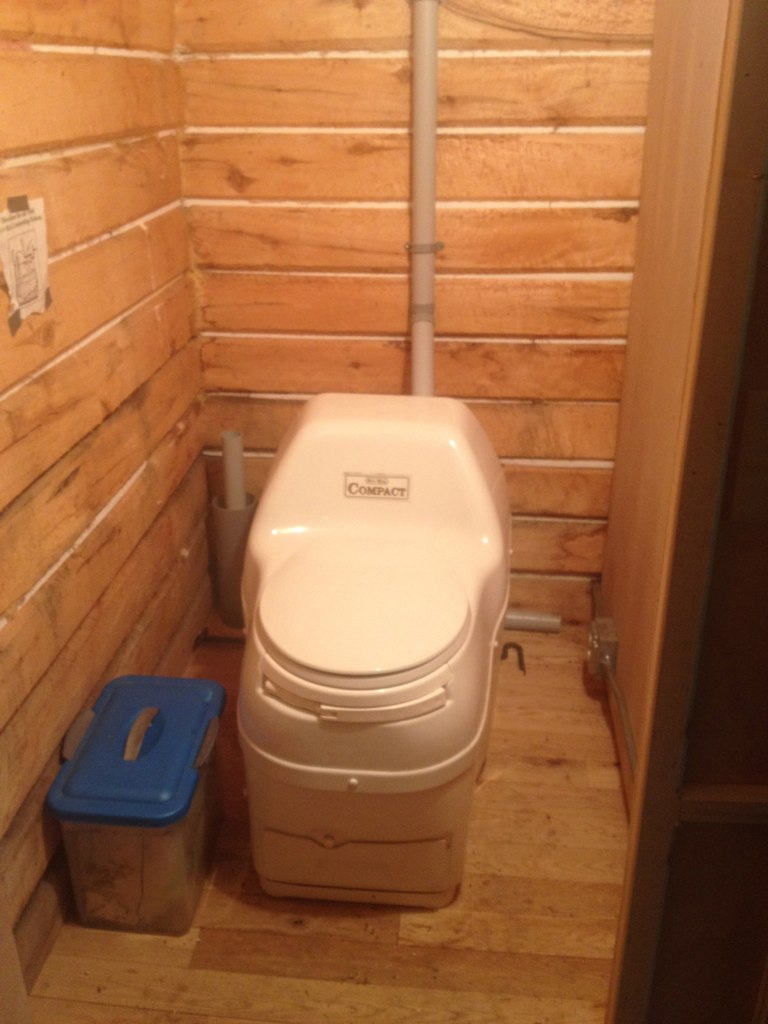 Photo Credits: Askeladen
A composting toilet is a waterless device that converts human waste into dirt.
Not all Tiny Homes have the luxury of a full water hook-up, which means having a flush toilet might not be an option. However, a functional toilet is an absolute necessity to create a habitable space, and a composting toilet is an excellent solution if you can't rely on a water/sewage source for your tiny house.
Even with the option for a hook-up, many who live full time in a Tiny House embrace the idea of lessening their risk of sewage spills and appreciate an all-natural way to handle bodily waste.
In the small footprint of a Tiny House, you might be worried about creating an odious environment. Composting toilets are designed with air-tight seals and fans that push the odor out of the house like an exhaust pipe so you can avoid living with a constant stench.
If properly maintained, you will likely not experience a lingering bad smell by having a composting toilet in your Tiny House.
Storage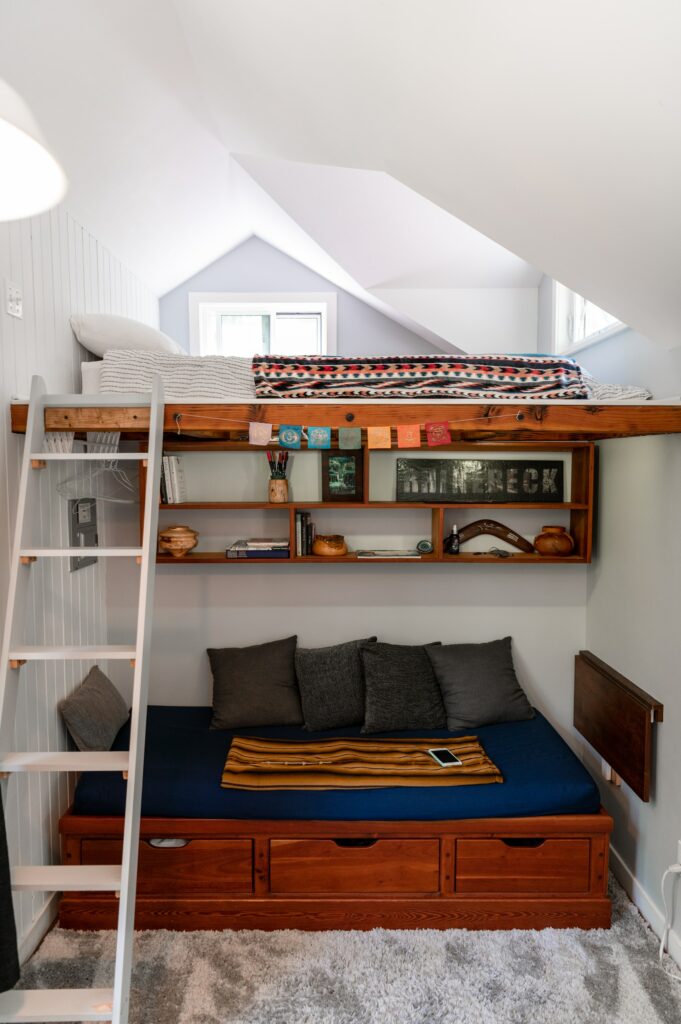 A key reason people choose Tiny House living is to live without all the stuff that can overtake a conventional home. However, even with the desire to live with less, you will need efficient storage to contain the necessities of life.
First, it's essential to be very picky about what you bring into your Tiny Home. Don't sacrifice precious space to store it if it doesn't serve a particular purpose that makes your life better.
For the items that must be in your Tiny House be sure to optimize things like understairs and under-seating drawers. For shelves, maximize the often-overlooked space of corners and above cabinets.
Finally, don't forget to consider your vertical space when it comes to storage solutions. Hang utensils on the wall and look at your ceiling as an opportunity for hanging storage as well.
Compact Fridge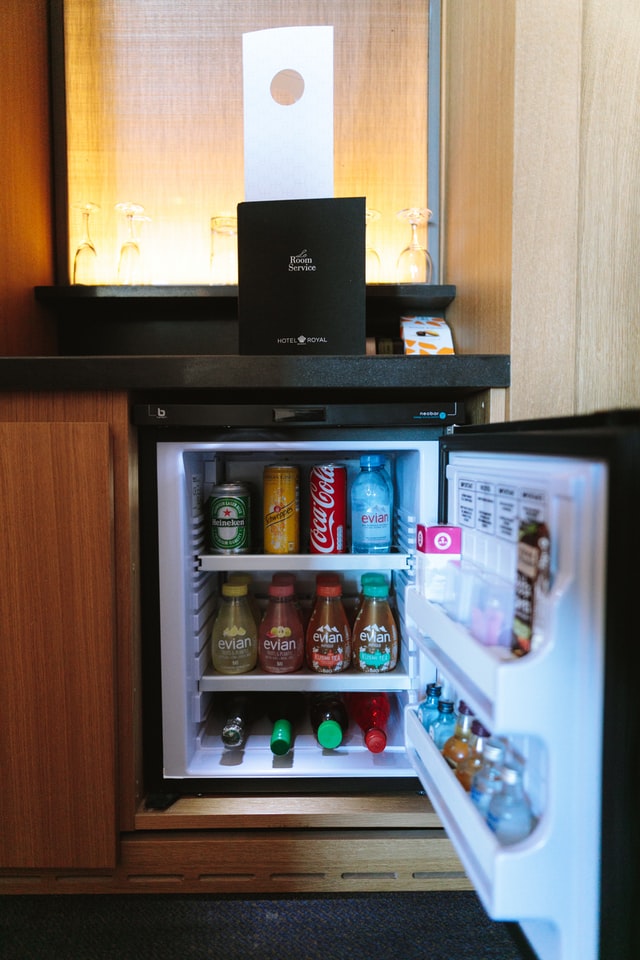 It's unlikely that you'll want to devote the square footage required to accommodate a full-size refrigerator in your Tiny House, so you'll need a compact fridge for storing groceries.
When choosing your compact refrigerator, one thing to keep in mind is what sort of power you can access. If you are looking to go off-grid and use solar power/generator for your Tiny House or only have access to 30amps, you'll want a smaller 4ft compact refrigerator.
If, however, you intend to be someplace like an RV Park, you can likely accommodate 50amp power needs and therefore could support a larger apartment-style fridge.
Whatever you choose, make sure you have a place to store food in your Tiny House safely.
Cooking Implement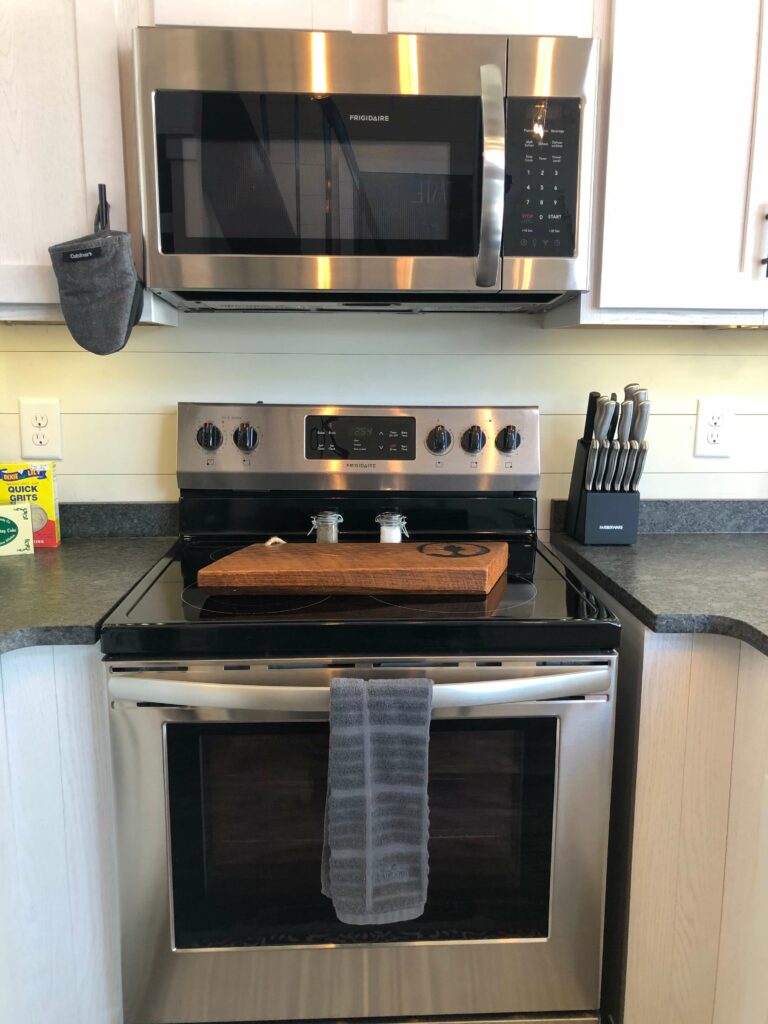 Image Source: Piney River Resort
Cooking in a Tiny House can feel like a live-action game of Tetris. Therefore, access to power, as discussed above, will impact the kind of cooking implement you can support in your Tiny House.
Whether you choose a small range that includes both a cooktop and oven or opt to go with just an induction plate, having a way to cook in your Tiny Home is essential for a full-time living space.
Tiny House TV and the fun designs on Pinterest can be a bit overwhelming. Still, keeping in mind, these five tiny house ideas should help direct your planning process to transition from a traditional house or apartment into a Tiny House.
Get Started
A great way to test the waters is to rent a tiny house before you start looking to buy or build your own. We recommend spending at least a week (preferable two) to fully experience the day-to-day reality of living in a Tiny Home.
By definition, a Tiny House has less than 800 square feet of living space, so it's important to understand how being in that small space full time will impact your quality of life.
If you are interested in taking Tiny House Living for a test drive, Piney River Resort is an RV campground near Nashville, TN that has several beautifully appointed Tiny Houses for rent by the day or by the week.
Remember, bigger is not always better, and for many Tiny House Living is the best!