Planning a trip to Music City, TN? Well, get ready for an incredible experience filled with music, history, and delicious Southern cuisine. Nashville, famously dubbed Music City, is a dynamic haven that caters to all tastes and preferences.
RV Parking Tips for an Epic Nashville Adventure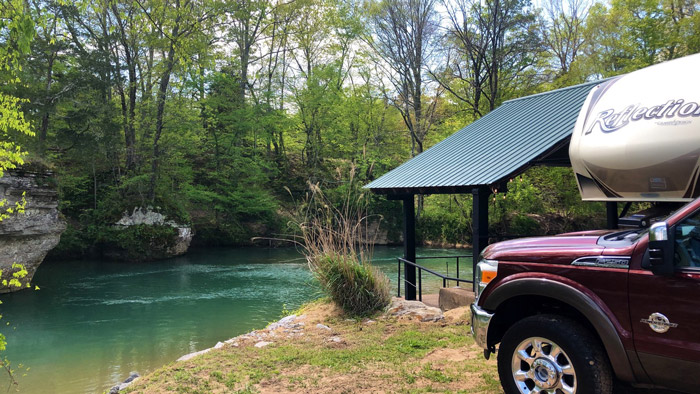 Middle Tennessee is a treasure trove of breathtaking landscapes, and what better way to explore it all than on an epic RV adventure? But here's the scoop: Tennessee doesn't mess around when it comes to RV parking. They've got some of the strictest rules in the game. To dodge any potential fines or penalties, it's absolutely crucial to plan ahead and snag a spot at a top-notch Nashville RV Park if you're rolling into Music City in your trusty recreational vehicle.
Picture this: a maximum two-hour time limit at rest areas enforced by the Tennessee Department of Transportation. So, if you thought about an overnight pit stop on your way to Music City, think again! That could land you a hefty fine.
Now, as you're plotting out your Nashville adventure, keep in mind that there are RV parks conveniently sprinkled near iconic spots like the Music City Hall of Fame, Ryman Auditorium, Nissan Stadium, and The Grand Ole Opry. Nestled beside water bodies, they give you easy access to city life while letting you embrace that awesome RV lifestyle. But a quick heads up: navigating those city streets in an RV is like a rodeo. It's highly recommended that you find a sweet spot to park outside of Nashville and then dive into the city's attractions.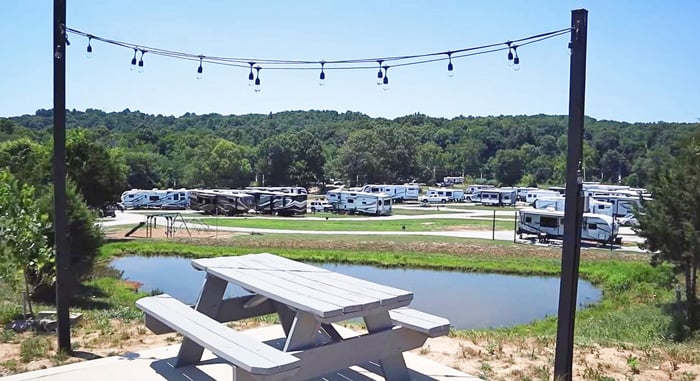 Here's the million-dollar question: if you're not planning on cruising your RV through Nashville downtown, should you even think about parking within those city limits? As you ponder over RV Parks near Nashville, keep an eye on their proximity and safety. Just being a stone's throw from downtown isn't enough if it means compromising your peace of mind.
If what you're after is a secure spot to park your RV, with downtown Nashville's goodies just a hop away, but without any of the downtown fuss, Piney River Resort is your golden ticket for your next Middle Tennessee adventure. Get ready for a trip of a lifetime!
Piney River RV Resort – Scenic RV Park Near Nashville
Located on the beautiful Piney River banks, Piney River Resort is less than 50 miles from downtown Nashville Tennessee and just a few miles from the Johnny Cash farm and museum.
The accommodations have been thoughtfully designed with features like River Side Sites with Pavilions, clean restrooms, showers, community bonfires and events, and individual fire rings.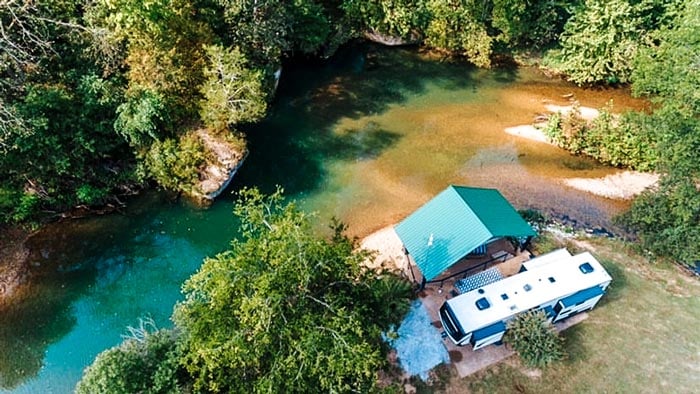 All RV sites are on or offer access to the Piney River. In addition, there are concrete, gravel, and grass pad sites with easy hookups.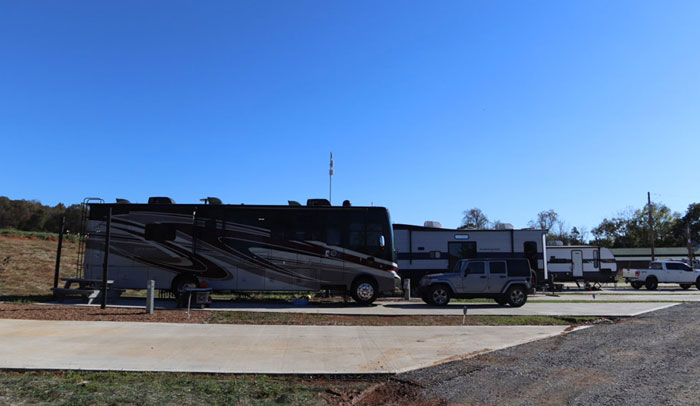 You can experience the relaxing atmosphere and the soothing sound of the running Piney River and discover what RV living in Tennessee is truly all about. At this RV park, you don't have to worry about anything. There are clean and well-maintained facilities, matched with a welcoming staff that will surely make your stay worthwhile.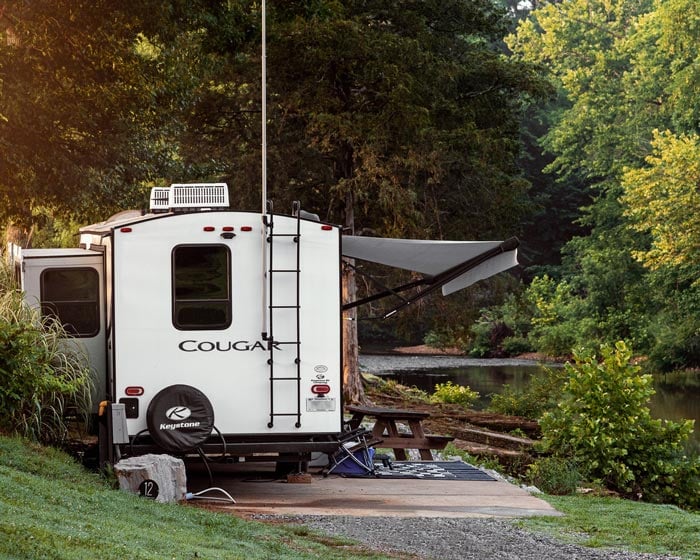 Six types of RV sites offer a range of amenities to fit your RV style.
Each site has access to full hookups and personal fire rings and is close to the Piney River.
The RV sites have plenty of space for you to park and stretch out, allowing you to spend more time RV camping with your kids and friends while enjoying the serenity of the beautiful Piney River.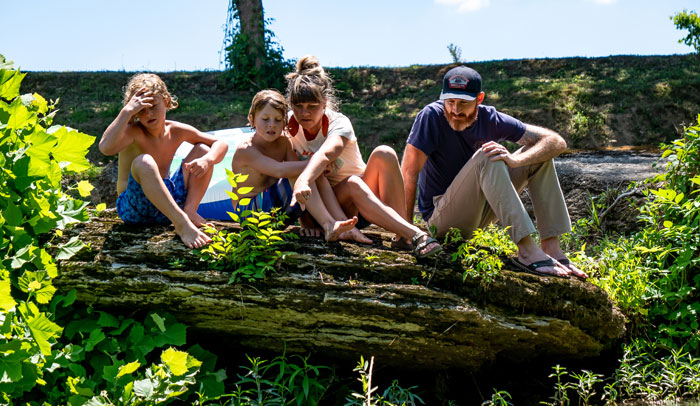 One of the unique features of Piney River Resorts is the Tiny House (RV Park Models) available on the property. As a result, you can enjoy top-of-the-line fixtures and amenities, so you don't ever feel like you are roughing it.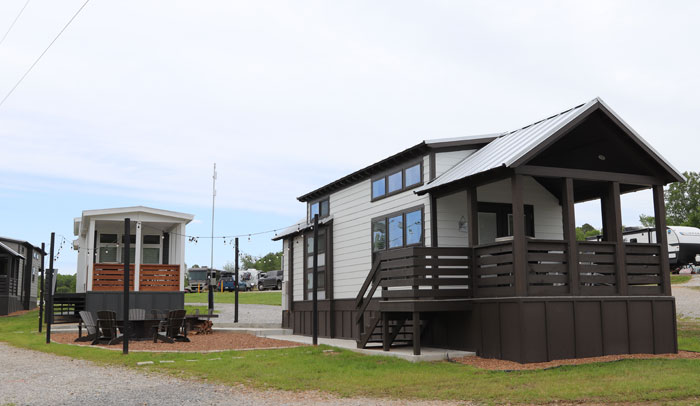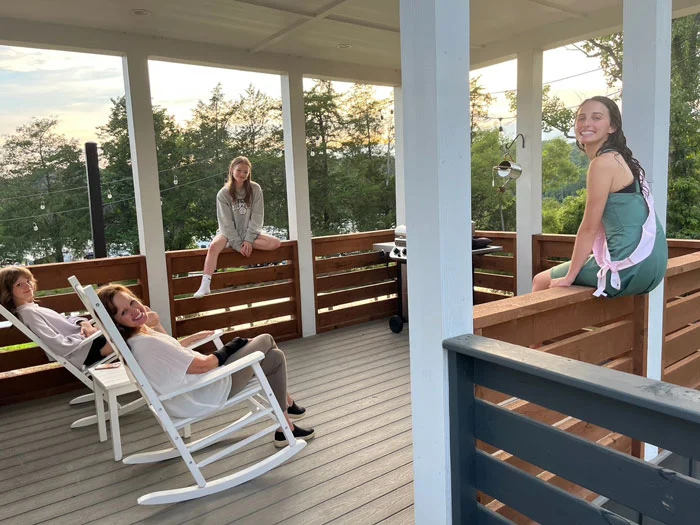 Nashville has so much to offer. It's a hyper-growth city that's attracting thousands of new residents each month to work in health care, technology, music business, and development. It's a cultural hub hosting Music Row, Historic Sites of the Civil War and the Civil Rights Movement, and home to Nashville's Hot Chicken.
With visitors and new residents flocking to the area to enjoy everything Middle Tennessee has to offer, it just makes sense to consider RV Parks near Nashville as an option for your "home base" while you explore everything Music City has to offer.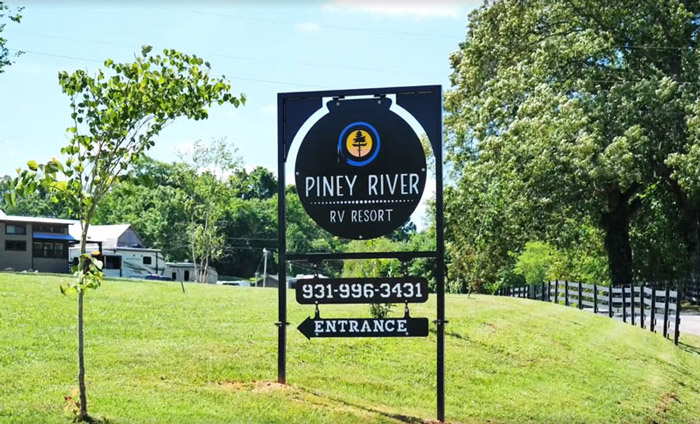 Piney River Resort is an excellent choice for an RV Park in Nashville, because it gives you the best of all possible worlds. Easy access to the freeway and a straight shot to city attractions while being far enough away from the bright lights and crime concerns of a metropolitan area, so that you can enjoy the safety and solitude of a gentle river, beautiful trees, and the comfort of the great outdoors.
Whether it's just a short trip to explore the area, or you are looking for a place for an extended stay Nashville RV Parks have plenty to offer those that love the RV life! Book your stay at Piney River Resort today and experience the perfect blend of convenience and tranquility! Discover the beauty of Nashville while enjoying the safety and serenity of our riverside retreat.