Who doesn't love a vacation or staycation in downtown Nashville? The lights, the drama, and the hustle and bustle of the city can sweep you off your feet, but the loud music and even louder tourists can be a complete downer.
Experiencing the city through camping around Nashville is a phenomenal solution for a safe, fun, and family-inclusive vacay. S'more-roasting', star-gazing, and nature-loving is a quick trip just outside of Music City. You can honky-tonk to your heart's delight and then retreat to the wilderness when you are ready to unplug and unwind!
Here is our short and sweet three-step guide for the best Nashville camping experience along the Piney River:
1. Decide Your Vibe
Deciding what "vibe" you want for your camping trip sets you up for success in the next two steps. First, what's your rustic tolerance? Next, ask yourself, "What do I want my trip to look like?" and, "How do I want to camp?" There are turn-key options where the only things you need to bring are your clothes and a cooler of food for your trip, or you can opt for a more basic reservation that gives you a place to park and hook up for your stay. An easy way to think about your options while camping at Piney River Resort is to break it down into two categories: Glamping and RV Camping.
Glamping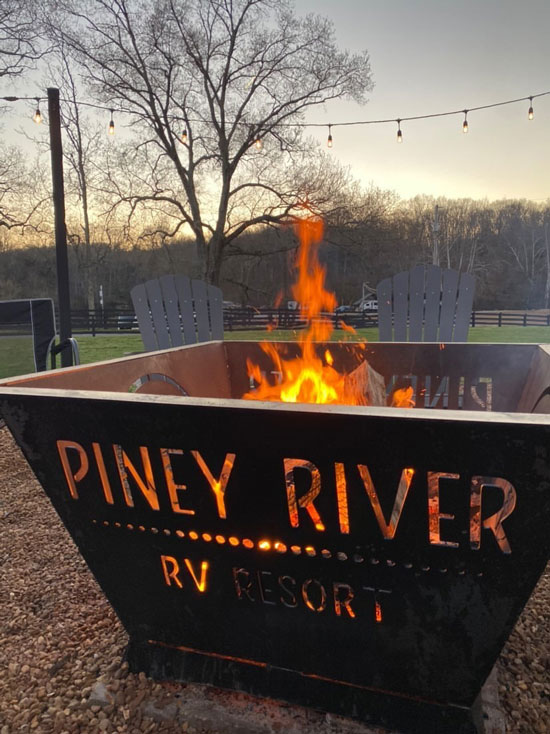 Glamping is a fantastic choice for those who don't want to worry about the hassle of providing their shelter when camping. Sometimes not having to deal with a tent or personal RV brings all the more magic to the trip! Fortunately, there are multiple options for a luxury glamping experience around Nashville. The only decision making you'll have to make is which destination/design you'd love to stay in.
A few of our outstanding amenities include a fire pit for long talks by the bonfire, a picnic table for a delicious meal outside, and a waterfront view of the gorgeous Nashville Piney River. The best part?
You'll be sleeping on a REAL bed, have indoor plumbing, and get all the benefits of the great outdoors without having to rough it! Spoiler alert: these tiny home designs are all tres chic and themed, so you feel right at home outside of Music City.
RV Camping Sites
If glamping isn't your go-to and you have already got a personal RV, then you'll love the scenic and well-maintained RV sites right next to Piney River.
There are many sites to choose from with several different included amenities. Some of the sites come with a private pavilion, waterfront views, and fire circle ring, perfect for making great memories! Various packages are available depending on the sort of hook-up you prefer.
Additionally, there are long-term/extended stay options for those who can't get enough of the view. You can find the plethora of options here.
2. Pick The Perfect Campsite
Tiny Homes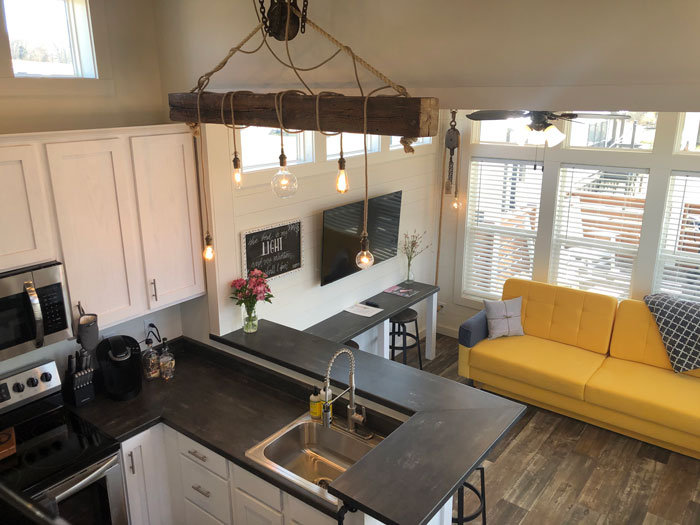 Choosing the perfect luxury stay is critical to your overall experience when it comes to camping in style. Piney River Resort's tiny homes run along the waterfront with several fantastic amenities that'll bring even more wow factor.
The four options include "The Magnolia," "The Lighthouse," the "Music City" tiny home, and "The Farmhouse." Each design has its own unique vibe and guarantees an enjoyable stay in fashionable accommodations.
Enjoy quartz countertop, full kitchen, private gas grill, tall airy ceilings, flatscreen tv, and spacious bathrooms with full bath set up as you spend quality time with your loved ones.
RV Sites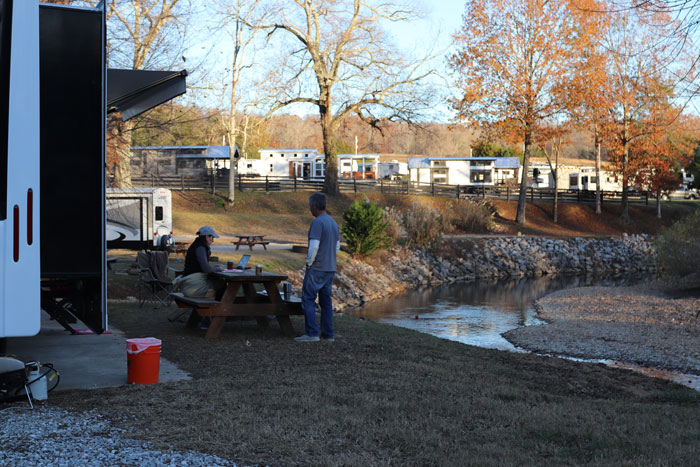 Picking the perfect site for your RV is entirely dependent on the amenities you wish to enjoy. Of course, each site comes with its WiFi, water, and sewage line, but what it comes down to is what sort of accessibility best suits your needs.
3. Reserve And Prepare For Your Vacay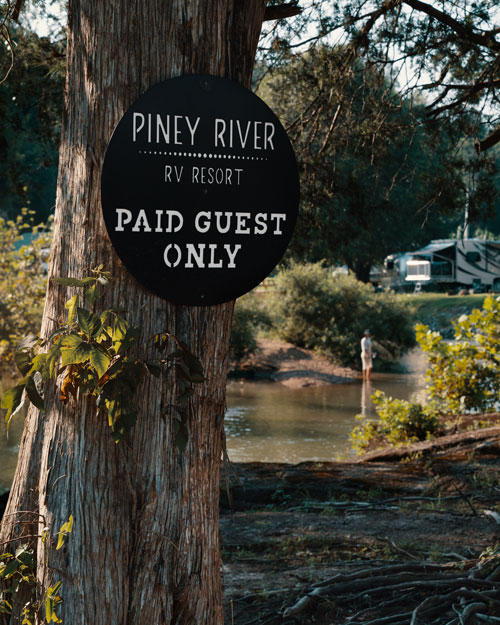 Online booking makes reserving a spot for your upcoming trip a breeze!
Reserve on the fly with mobile access and CHECK AVAILABILITY to see if your schedule aligns with the calendar.
After you've locked in your spot, here are some important things to prepare for your upcoming trip:
Tennessee enjoys a responsibly cautious covid climate. At the time of this writing, there are no travel restrictions in the state. However, please note that some state areas have implemented additional safety precautions. You can check the Tennessee Vacation Authority for up-to-date regional guidance for more information.
We enjoy all four seasons in Middle Tennessee (sometimes even on the same day!) Temperatures vary greatly depending on the season, so check the forecast to make sure you can pack accordingly.
There's a grocery store about 10 miles from our location, so you can save your shopping until you are closer in if you'd rather not lug all your perishables while you travel.
Finally, know that there are many outdoor areas to explore regardless of the type of camping you choose. Bring sturdy shoes, outdoor clothing, and an appetite for adventure!