When your camping experience near Nashville isn't exclusive to summer or fall vacation, finding a year-round campground that goes above and beyond your needs is crucial. Whether you're a traveling nurse, working temporarily in the area, taking an extended vacation through Tennessee, or simply escaping your current reality, access to a short-term or long-term camping solution all year long works in your favor.
Year-Round Camping grounds near Nashville allow freedom of choice when looking for your next semi-permanent location or even just a getaway weekend. Doing your research before committing to your next camping site is crucial, especially when it comes to activities, views, amenities, and overall site culture. Whether you're looking at RV or Tiny House Camping for your stay, make the best out of your experience with no time restrictions at Piney River Resort.
RV Sites and Camping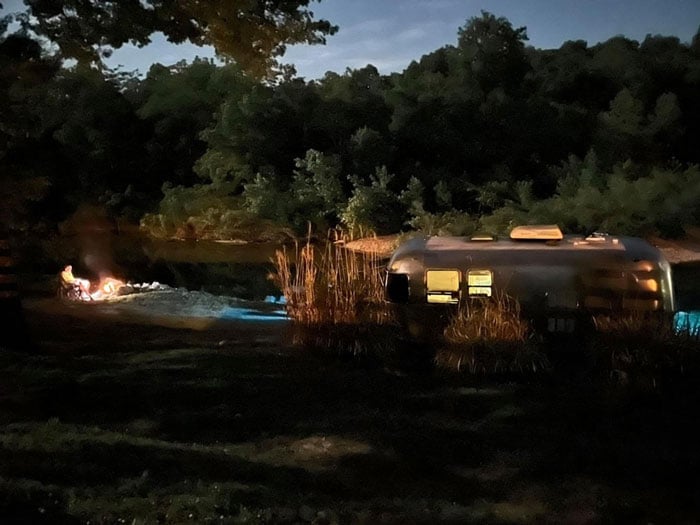 Those who enjoy RV Camping know that the most important decision comes down to location, which site to park your rig at and how long you'll stay there. With Nashville's strict RV parking laws and regulations, Piney River Resort makes it easy to live your best RV life in a short or extended stay right outside of Nashville! Piney River gives RV campers a variety of options for year-round RV sites near Nashville, with six different site-packages. All of these options include above and beyond amenities and Piney River short, and extended vacation stays. So whether you're taking a refreshing weekend out of the city or settling down for a month or two, Piney River offers several different extended stay length options tailored to your needs.
In addition to your basic amenities like water, electricity, and sewage, these sites feature fire rings and are pet friendly at every location, no matter the site package. Some more fun and fancy inclusions are waterfront access, grills, patios, picnic tables, and string lights to heighten the experience for you and your loved ones. When it comes down to it, the difficulty in choosing an RV site vanishes and becomes easy when you factor in what amenities and accessibility you'd love to enjoy during your stay.
Tiny House Camping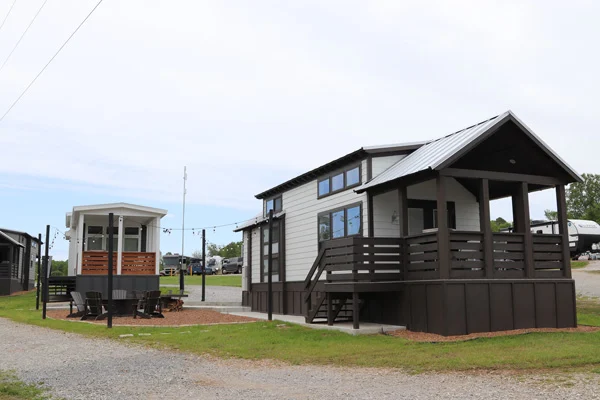 For some, the thought of being away from it all sounds great…except for the idea of roughing it. But, if sleeping in a real bed is a non-negotiable, check out the options at Piney River Resort's Tiny House Camping. More spacious than an RV but still compact enough to encourage outside time, Tiny Houses are the perfect alternative for someone that wants to go camping with full amenities at any time of the year.
At Piney River Resort, there are multiple different Tiny Houses to choose from. Depending on your style, you could pick a country farmhouse theme to sleek and modern design. Relax in the comfort of these simple yet luxurious accommodations and have a memorable vacation beside the beautiful Piney River. Enjoy quartz countertop, full kitchen, private gas grill, tall airy ceilings, flatscreen tv, and spacious bathrooms with full bath set up as you spend quality time with yourself and loved ones. Tiny Home rentals give you the best of both worlds to enjoy being away from it all without sacrificing comfort.
What to do Year-Round?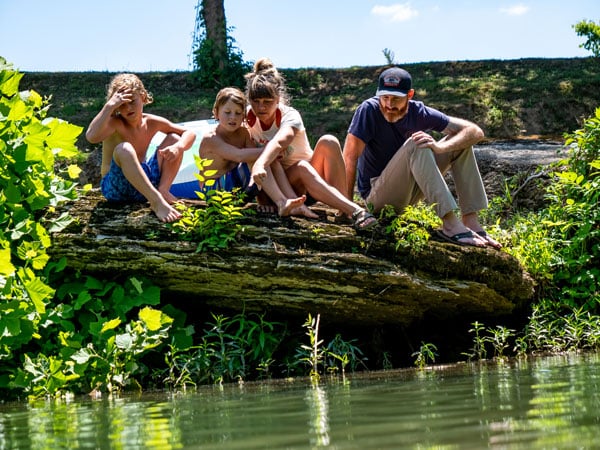 Having access to Piney River's gorgeous and well-maintained camping sites all year round is a fantastic thing, but what activities can you do during your trip into nature?
Because Piney River Resort is right on Piney River, there's a huge list of activities, but it boils down to the quality time you spend with your family and friends. Bonding over bonfires and going on hiking trails are just two examples of fun experiences that can come true with Piney River Resort.
The bonus of being away from it all but still within close proximity to Nashville means that all the excitement and opportunities of city attractions are viable options without living in the middle of the noise. Live music at The Ryman or Schermerhorn, Honky Tonks on Lower Broadway, Predator Hockey Games, and Titan's Football are some of the city events that are easily accessible from Piney River Resort to round out your year-round schedule.
The adventures are endless!
Extra Resources for Reserving your Camping Stay:
So you want to reserve an RV Site or Tiny Home at Piney River Resort's fabulous location? Online booking and reservations make your camping experience a breeze. With mobile access and availability checking, you'll be clicking your heels three times and saying, "There's no place like Piney River."
After you've reserved your stay, keep in mind that Middle Tennessee welcomes all four seasons of the year (sometimes within the same week!) Remember to pack according to the forecast and prepare for the weather ahead of time.
When it comes to location, there's a grocery store about 10 miles from our year-round camping grounds, so you can save your s'mores and hotdog shopping until you're closer in.
Finally, remember to stay healthy, stay warm, and enjoy a good dose of outdoor adventure when it comes to your stay!